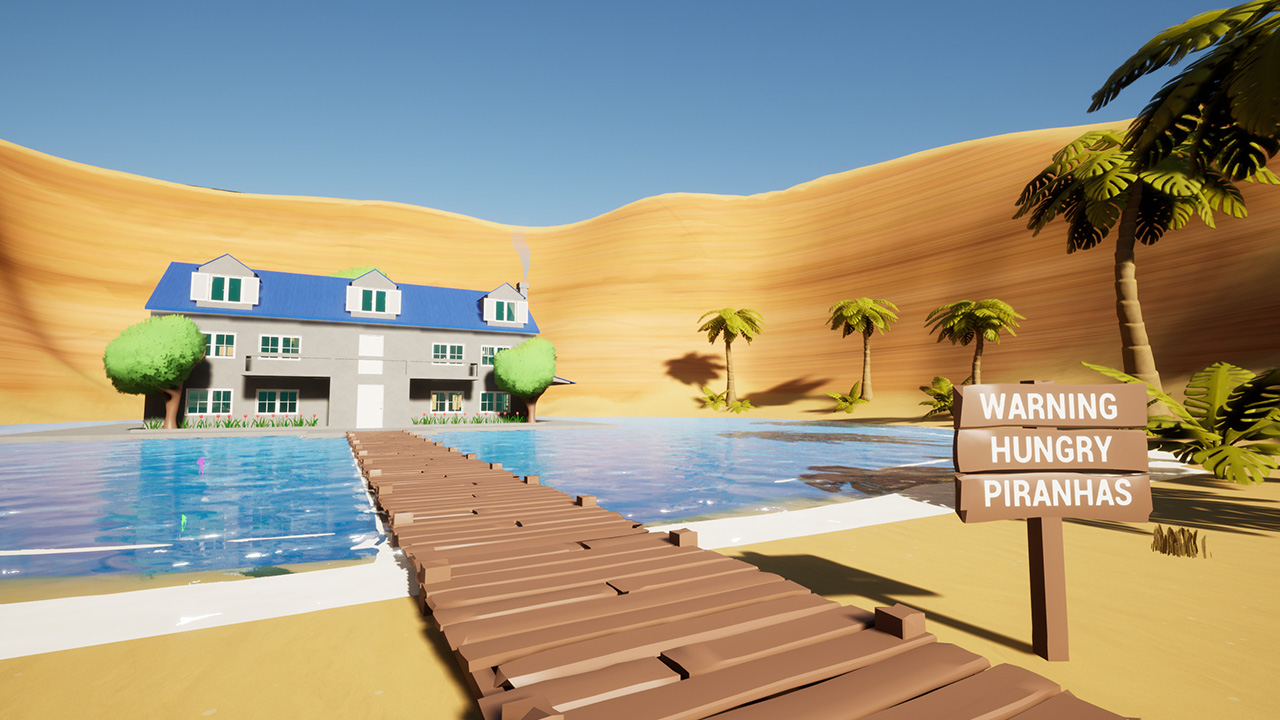 UpsideDrown
A downloadable game for Windows
Despite the stylized graphics and the light low-poly assets, this game is pretty heavy because of Lumen, I'm sorry if you'll get few FPS.

The game is an environmental puzzle, what happens above also happens below (and vice versa), there is no story and the last area is pretty empty because it's been really hard to take care of everything all alone in just one week.
The main objective is to collect all the 16 billiard balls.
One hint: there are no balls in the landscape, you can find them all in the house area, they blink every 5 seconds.

Gameplay Instructions
Move with WASD
Sprint underwater with Shift
Swim up with Space
Swim down with Ctrl
Interact with F
Open AWS menu with TAB

To see the achievements you need to register, feel free to use a temp mail (as shown in the speed run video)

Thanks for your time!

Creative Commons Attributions:
Billiard balls- By Yanez Designs: https://bit.ly/3Qg64l4
Tulips - By Joseph Wardle: https://bit.ly/3CQC4ZU
Comments
Log in with itch.io to leave a comment.
Are you having a low framerate? Did you try a second time?
A friend told me the same thing about another door but I wasn't able to reproduce it on my pc.
However, I'm planning to release an update to fix several issues as soon as I have some time to dedicate to this project!
I'm really sorry for the issue!
This is a cool concept. I liked that the world is flipped and the idea of unlocking something above or below affects the alternate side of things. Thanks for submitting!